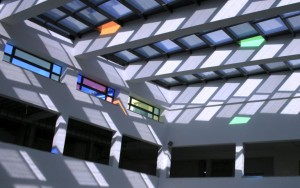 The US Photovoltaic Glass market 2017 demonstrates a highly fragmented and a competitive landscape. Some of the significant players functional in the US Photovoltaic Glass Market include Asahi Glass Co. Ltd, Saint-Gobain, Nippon Sheet Glass Co. Ltd., SOLARIA, Xinyi Glass, Guardian Glass, Topray Solar Co. Ltd., First Solar Inc, Onyx Solar Group LLC, Jiangsu Xiuqiang Glasswork Co. Ltd., SunPower Corporation., Trina Solar, SCHOTT North America Inc., Taiwan Glass Ind. Corp. and so on. Mergers, acquisitions, and partnerships are likely to surface as the most popular strategies among participants looking to expand their reach across various regions, notes in the study.
The US Photovoltaic Glass Market is characterized by several key trends that are expected to play an important role in the coming years. Declining photovoltaic glass prices are presumed to bolster market growth over the forecast period. However, cost-intensive R&D initiatives to develop new as well as superior varieties of photovoltaic glass are anticipated to raise the prices, thereby hindering market growth in the coming years.
AR coated PV glass segment is anticipated to witness greater market share
The AR coated PV glass type segment is likely to nurture at the highest CAGR over the conjecture period. They are used in photovoltaic modules, owing to its high power and energy output. The manufacturers of solar cells across the globe are making efforts to enhance efficiency and reduce production costs of solar modules.
The utility segment is projected to hold the leading market share
The utility segment led the application segments in the previous years and is estimated to grow at the highest CAGR throughout the forecast period. The growth of the segment can be attributed to growing installation of utility-scale solar power plants across the globe that have been generating reliable and clean energy with stable fuel prices for over two decades.